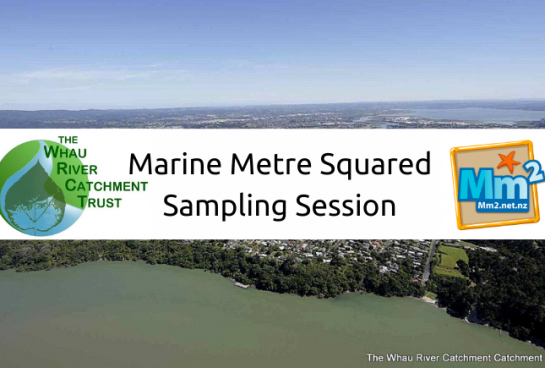 Whau River Catchment "Marine Metres Squared" Sampling Session
Sunday 7 March, 9am near Rosebank Domain. Meeting place is to be confirmed.
Whau River Catchment is holding  a "Marine Metres Squared" sampling event at the top of the Whau river. Near the Rosebank Domain (Speedway). No experience or knowledge is necessary. You can learn and have fun at the same time.
If you are interested in participating in collecting data for a good cause and connecting with the Sea at the same time, you are welcome to join us.
Contact: Justine email: justine@whauriver.org.nz or text: 021627864

On 11 March at 10am they will also be taking people out to a stream within the Whau River Catchment area for a chance to learn what we are monitoring and why. Contact Justine for more info.