The Collins Field Guide to the New Zealand Seashore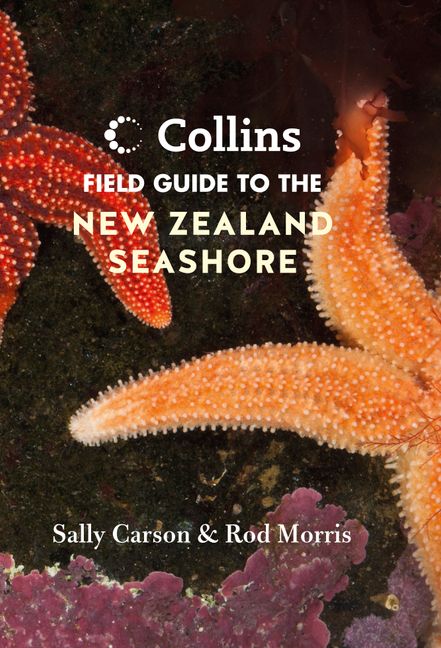 Check out this brand new guide – it is full of wonderful photographs and information about the habitat and behaviour of New Zealand's intertidal plants and animals. Essential if you are doing Marine Metre Squared work to help with identification.
The Collins Field Guide to the NZ Seashore not only assists with identification of more than 350 species living in the intertidal zones, but explains how these animals survive.  From snails and sea stars, to bivalves and brachiopods, each has its own section in the book, making it easy to use. It's in all good bookshops now and is an essential addition to every home and classroom.
Dolphins Down Under Book
Originally released in 2013 this book, published by the Endangered Species Foundation and written by Liz Slooten and Steve Dawson, New Zealand's dolphin experts, has been sent to every high school in New Zealand especially for Seaweek 2019 and to celebrate the launch of their new Young Ambassador's Club
In return the Endangered Species Foundation asks school principals to nominate candidates for the new club.
The book is available from Otago University Press, and from Liz Slooton direct who will be selling them during Seaweek, for $20. You can contact Liz on liz.slooten@otago.ac.nz
A Southern Tale
A newly published paperback book by South Island writer Joanne McDougall, set mostly underwater in the Southern Ocean and is essentially a there and back chase, as an endangered NZ sea lion tries to catch her dinner. It features penguins, a fearsome shark and other aquatic animals. If you visit my website and go to the book page, you can peek inside. Though the fish, shark and dolphins are just generic and designed to be recognisable, the other animals are species specific and their conservation status is listed in the back. It demonstrates the aquatic food chain in a fun way. Available in libraries and bookshops.